Arizona is a state in USA with Phoenix as capital city. It lies towards west-south corner of the country. Arizona is popular for Grand Canyon, which is one of the highly visited tourist destination, both domestic and international. Arizona is also lucrative for those who want to do the business. This particularly has to do with fact that Arizona state provides tax exemption for business personal property. It is also one of the most looked after locations for data center companies in USA.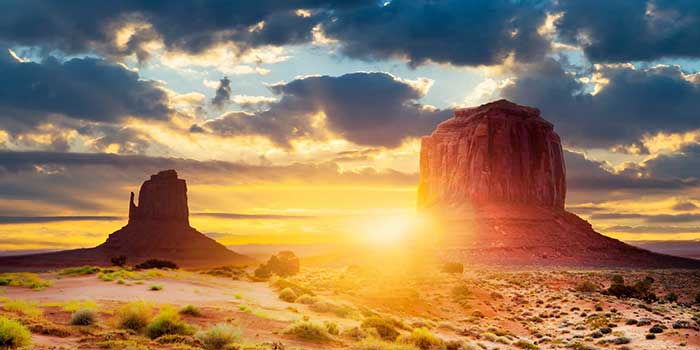 Data Centers in Arizona
Most of the data centers in the region of Arizona are concentrated in its capital city Phoenix. Other major city includes Tucson. Here we have listed out some of the data center companies located in Arizona with brief details. These Arizona data centers provides colocation, cloud or other web hosting solutions to best fit your needs of hosting and data services.
BBDC (BlackBelt Data Center)
BBDC is located at Tucson city in Arizona state. It is a small sized data center in terms of brand reputation. It is equally suitable for small to medium size business as they offer competitive rates without forcing clients into corporate box. BBDC provides wide range of IT solutions including hosting and network solutions.
Phone: +1 520-909-1280
Flexential
There is one data center location of Flexential company in Arizona which lies in Phoenix. This facility here offers secure colocation, cloud, compliance and disaster recovery for complete hybrid IT solutions.
Address: 1850 W Deer Valley Road, Phoenix, AZ 85027, USA
Phone: +1 877-448-9378
INAP
INAP has three data centers in Arizona including one flagship data center facilities located in Phoenix city. Also, they have additional two point of presence in the region. They have total space of over 240,000 square feet out of which 58,000 square feet is raised floor with strong connectivity to Los Angeles and Dallas. They have 2N power redundancy and N+1 cooling redundant facility.
Phone: +1 877-843-7627
Involta
Involta's data center is located in Tucson city of Arizona state in USA. This facility has space of 38,000+ square foot which provides secure data storage in a state-of-the-art environment. Apart from Tucson, Involta operates their data center in 5 other states in USA which shows their proficiency in the industry. Some of their data center services includes colocation, fiber construction services, interconnection and other network services.
Address: 1215 E Pennsylvania St, Tucson, AZ 85714, USA
Iron Mountain
There are two data center facilities of Iron Mountain in Arizona in the city of Phoenix which includes AZP-1 and AZP-2. To those who don't know, Iron Mountain is one of the reliable and popular US based company. They do have facilities outside USA as well in 4 different countries including UK, Singapore, Netherlands and Germany.
AZP-1 address: 615 N. 48th St, Phoenix, AZ
AZP-2 address: 4802 E. Van Buren St, Phoenix, AZ
Phone: +1-833-476-2656
QTS
There are two QTS data centers in Arizona, both of which are located in Phoenix. These data center includes:
Phoenix Data Center: 1100 – 1600 40th Street Phoenix, Arizona 85008
Phoenix-Van Buren Data Center: 120 East Van Buren Street Phoenix, Arizona 85004
Add your Data Center in Arizona
Do you own or represent a data center in Arizona state in USA? If you want to list your company here, you can feel free to write to us. You can send us brief introduction of your company and data center facilities that you provide in Arizona including colocation, cloud, storage, point of presence along with location and contact details.
Disclaimer: Though we have done our best to collect the right information, we don't guarantee the accuracy of information provided here including data centers in Arizona with their locations or map. Kindly contact respective service providers for detailed or accurate information.