Canada is second largest country in the world in terms of land area. It is located in northern most part of North America, just above USA. While Ottawa is its capital, Toronto is the largest city and has most of the data centers in Canada. Since country falls on the upper northern hemisphere, it naturally falls under cold region which is ideal for establishing data centers. Apart from Toronto, other two largest metropolitan areas in Canada includes Montreal and Vancouver.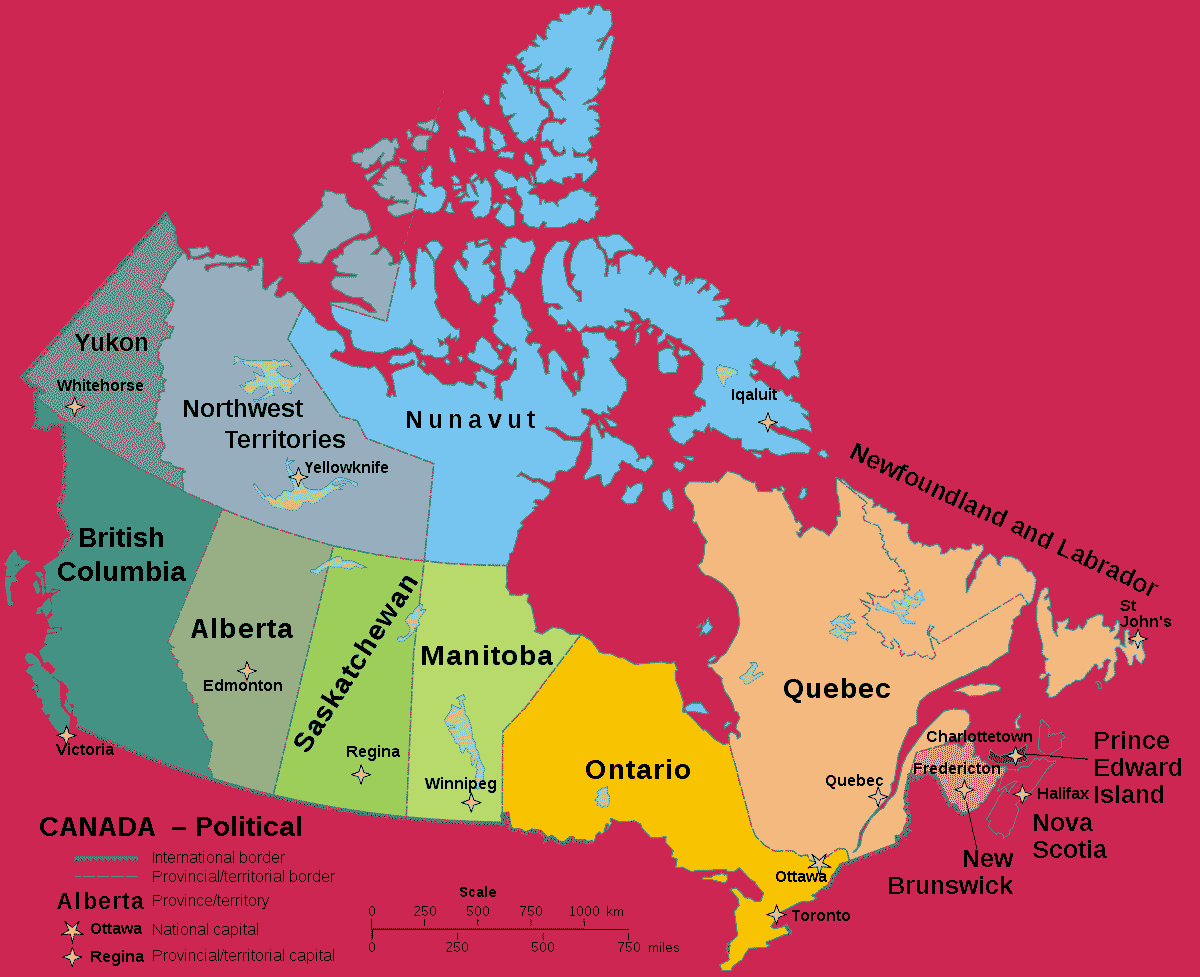 Canada has 13 primary administrative divisions which includes ten provinces and three territories. 10 of the provinces are listed below:
| Provinces of Canada | Capital City |
| --- | --- |
| Alberta (AB) | Edmonton |
| British Columbia (BC) | Victoria |
| Manitoba (MB) | Winnipeg |
| New Brunswick (NB) | Fredericton |
| Newfoundland and Labrador (NL) | St. John's |
| Nova Scotia (NS) | Halifax |
| Ontario (ON) | Toronto |
| Prince Edward Island (PE) | Charlottetown |
| Quebec (QC) | Quebec City |
| Saskatchewan (SK) | Regina |
Apart from that Canada has three territories equivalent to provinces, which are listed below:
| Territories of Canada | Capital City |
| --- | --- |
| Nunavut (NU) | Iqaluit |
| Northwest Territories (NT) | Yellowknife |
| Yukon (YT) | Whitehorse |
The only difference between provinces and territories is that provinces get its powers from provisions in constitution whereas territories get its power from provisions made by parliament of Canada.
Data Center in Canada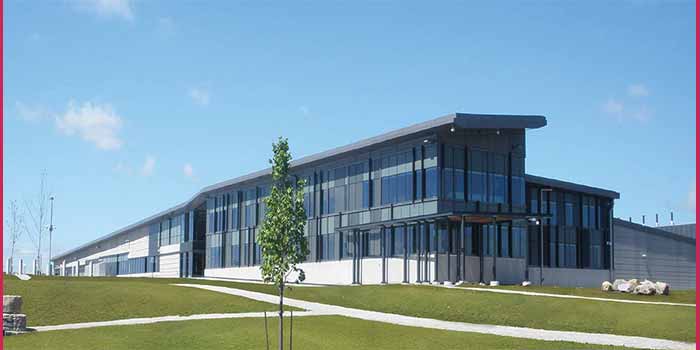 Canada is equally popular choice as a location for data centers, particularly Toronto and Montreal, due its access to network providers and existing infrastructure. Study shows that revenue of the industry in the country will be over $3.5 billion by 2025. Canada is also increasing its investment in Internet of Things (IoT), which in turn increases the demand for data center.
Some of the data center companies with their facilities in Canada are listed below:
AWS
Amazon has established AWS data center region in Canada in the Montreal area of Quebec province. This region consists of 3 availability zones of AWS.  Each availability zones (AZ) are independent to each other. Hence, failure in one AZ doesn't affect other.
Azure
Microsoft has strategically placed two of its Azure cloud data center regions in Canada. One region lies in Toronto city whereas another region lies in Quebec city. Two of the data center regions of Microsoft Azure are listed below:
| Azure Data Center Region | Location |
| --- | --- |
| Canada Central | Toronto |
| Canada East | Quebec City |
DigitalOcean
The only data center of DigitalOcean in Canada lies in Toronto. It is termed as TOR1. This is where droplets of DigitalOcean are hosted.
Toronto
TOR1 Data Center
TOR1 is the only cloud infrastructure of DigitalOcean available in Toronto or Canada. The services available in this facility includes:
Droplet plan: Basic, General purpose performance, CPU-optimized performance, Memory optimized performance
Managed Database availability: PostgreSQL, MySQL, Redis
Other cloud services: Kubernetes, block storage, load balancers
Equinix
Only two of the Equinix data centers are located in Canada, all of which are placed in Toronto. Equinix Data Centers in Toronto are called as TR1 and TR2.
Phone: +1.866.378.4649 (local), +1.408.451.5200 (international)
Email: [email protected]
IBM Cloud
Canada has in total two IBM cloud data centers in two of its cities i.e. Montreal and Toronto. Both of these locations has been hot-spot for major multi-national data center companies.
Montreal
Toronto
Oracle Cloud
Canada host Oracle cloud infrastructure in two of its data center regions i.e. Canada Southeast and Canada Southeast, located in Montreal and Toronto respectively.
Canada Southeast (Montreal)
Region identifier: ca-montreal-1
Region key: YUL
Realm key: OC1
Availability domains: 1
Canada Southeast (Toronto)
Region identifier: ca-toronto-1
Region key: YYZ
Realm key: OC1
Availability domains: 1
OVHcloud
All of the six OVHcloud data centers in Canada are located in Beauharnois, a city in Quebec province of the country.
Beauharnois, Quebec: BHS-1, BHS-2, BHS-3, BHS-4, BHS-5 and BHS-6
ServiceNow
Canada has a pair of ServiceNow data centers located in Calgary and Toronto cities. However, it has office locations in Calgary, Toronto, Vancouver and Winnipeg. ServiceNow provides cloud solutions of  enterprise management software.
Others
Apart from these companies, there are various other service providers with data centers in Canada which we are yet to index. Some of the well known Canada data centers includes:
Amanah
Aptum Technologies
Ascent Data
Atlantic.net
Canada Cloud Data
Cogent Communications
Cologix
Coloware
Compass Datacenters
Cyxtera
eStruxture
Fibre Centre
Hive Data Center
Hypertec
INAP
iTel Networks
LES.NET
Lumen
Performive
PureColo
Q9
Server Farm
Shatter IT
Sungard
TeraGo
Urbacon Data Centre Solutions
Vantage Data Centers
Zayo
These above mentioned companies are known to provide cloud solutions, colocation, dedicated servers or VPS hosting in Canada.
Add your Data Center in Canada
Do you own or represent a data center in Canada? If you want to list your company here, you can feel free to write to us. You can send us brief introduction of your company and data center facilities that you provide in Canada including colocation, cloud, storage, point of presence along with location and contact details.
Disclaimer: Though we have done our best to collect the right information, we don't guarantee the accuracy of information provided here including data centers in Canada with their locations or map. Kindly contact respective service providers for detailed or accurate information.