Australia, as we know, is both continent and country situated near southern pole. While Canberra is the capital city of Australia, Sydney and Melbourne are the two most popular cities. Other popular cities includes Brisbane, Perth and Adelaide. When it comes to placing the data centers in Australia, Sydney has been the most obvious location of preference. Though Australia is stretched over large area of around 7.69 million square kilometers, it is thinly populated for the reason that it has large unusable land masses in most part of the central Australia. Which means, only lands on edges of Australia are habitable. Interestingly, it still have indigenous group of aboriginals inhabiting this island nation. Since it had once been a British Colony, despite gaining independence, Australia still regard Queen of England as their ceremonial head.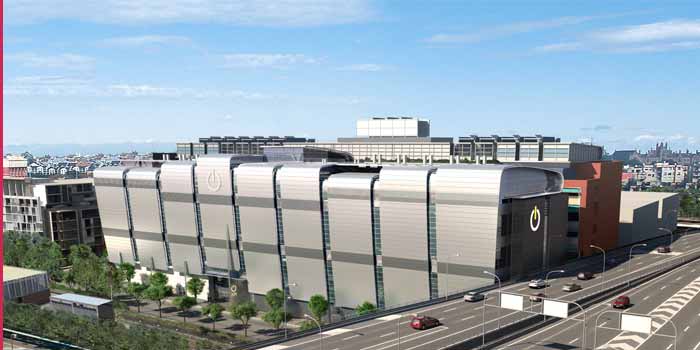 Australia is one of the technologically advanced and developed nation in global map. It's primary administrative division includes six states (New South Wales, Queensland, South Australia, Tasmania, Victoria, and Western Australia), three internal territories and seven external territories. Like many of the late discovered continents, Australia has diverse population filled with immigrants from various nations. It is also global choice of destination for many of the students around the world.
Data Center in Australia
Many of the data center companies has loved Australia to host their infrastructure and facilities here. This probably has to do with the need of data center in proximity to target the increasing market of Australia and also target the region around Pacific or Oceania or even Asia. Interestingly, most of the data centers are concentrated in Sydney. Here we have compiled some of the data center companies in Australia.
AWS
Amazon Web Services (AWS), a popular cloud services by Amazon has placed its data center infrastructures in Sydney. Australia host  3 availability zones of AWS in this very location.
Microsoft Azure
Microsoft has placed its Azure cloud services data center facilities in Australia in three major states which are listed below:
| Azure Data Center Region | Location |
| --- | --- |
| Australia Central | Canberra |
| Australia Central 2 | Canberra |
| Australia East | New South Wales |
| Australia Southeast | Victoria |
Equinix
Equinix has made good presence in Australia with 17 data centers in 6 major cities. Equinix has dominantly built its facilities in Sydney (8) followed by Melbourne (4). Its data centers here were awarded "Australia Data Center of the Year" for 3 years (2011, 2012, 2016) from Frost and Sullivan.
Adelaide: AE1
Brisbane: BR1
Canberra: CA1
Melbourne: M1, M2, M4, M5
Perth: PE1, PE2
Sydney: SY1, SY2, SY3, SY4, SY5, SY6, SY7 and SY8
Phone: +61 2 7202 6500 (local/international), 1800 312 838 (local), +61.3.7003.9469 (Melbourne sales), +61.2.8311.7357 (Sydney sales), +1.866.378.4649 (global)
Email: [email protected]
IBM Cloud
Australia has four IBM data centers in two locations in the cities of Sydney and Melbourne. Besides, it has network point of presence (PoP) in Perth.
Melbourne
There is only one cloud infrastructure in Melbourne which includes:
Sydney
Sydney forms one the multi-zone region of IBM cloud. It host three data centers which includes:
Oracle Cloud
Australia has two Oracle cloud data center regions named as Australia East and Australia South East. They are located in Sydney and Melbourne respectively. Each of the region has single availability domains.
Australia East (Sydney)
Region identifier: ap-sydney-1
Region key: SYD
Realm key: OC1
Availability domains: 1
Australia Southeast (Melbourne)
Region identifier: ap-melbourne-1
Region key: MEL
Realm key: OC1
Availability domains: 1
OVHcloud
Australia has one OVH data center located in Sydney, which is termed as SYD-1.
Rackspace
It is one of the popular American data center company with long history. Rackspace does have its own data center facility in Australia which is located in Sydney.
Sydney Data Center (SYD2)
ServiceNow
In Australia, two ServiceNow Data centers in Sydney and Melbourne forms a pair to provide their enterprise software solutions. Apart from that, Servicenow has one support center facility in Sydney.
Others
There many other data centers in Australia which we are yet to index here. These companies are know for providing colocation, cloud or dedicated servers in Australia. Some of the other popular data centers in our knowledge that exist in Australia includes:
AAPT
Anlantic Metro Communications
China Telecom
Data Centre 220
DCI Data Centers
enzu
Evoque Data Center Solutions
Global Switch
INAP
iSeek
NEXTDC
Otava
Pipe Networks
Performive
Polaris Data Centre
Telstra
Vocus
Your DC
Add your Data Center in Australia
Do you own or represent a data center in Australia? If you want to list your company here, you can feel free to write to us. You can send us brief introduction of your company and data center facilities that you provide in Australia including colocation, cloud, storage, point of presence along with location and contact details.
Disclaimer: Though we have done our best to collect the right information, we don't guarantee the accuracy of information provided here including data centers in Australia with their locations or map. Kindly contact respective service providers for detailed or accurate information regarding their infrastructure or map of locations.