Singapore has not only been a successful business hub but also a successful data center hub. Here companies around the world loves to keep their data center due to its proximity to both South Asian and South-East Asian regions. Data center, cloud or server located here can quickly serve to the users in those regions with lower latency.
Singapore, officially known as "Republic of Singapore", is a sovereign island nation. It has four official languages including English, Malay, Chinese and Tamil. Singapore is a highly developed country reputed for being a tax haven. With total area of just 725.7 square kilometers, it had estimated population of around 5.7 million in 2019.
Data Center in Singapore
As mentioned above, Singapore is a beloved place for data center companies around the world. We can find big names with their data space here in this heart of Asia which includes but not limited to Google, Facebook, Equinix, Cyxtera and Rackspace. Therefore, to ease your search, we have compiled list of data centers in Singapore along with their locations. You can use these facilities for colocation, cloud, point of presence or other server requirement.
Amazon Web Services (AWS)
Amazon Web Services (AWS) does have its cluster of data centers in Singapore. It doesn't publicly disclose the minute details of its cloud data center locations. Rather, it provides vague classification such as regions and availability zones. Singapore is one of the broader regions that Amazon has. AWS has 3 availability zones within the region of Singapore. Each such "availability zones" are set of locally concentrated data center(s) which are independent to other availability zones.
Cyxtera
Cyxtera is a global company headquartered in Florida (USA) with footprints of over 60 data centers around the world. In our knowledge, it has two data centers (SIN1 and SIN2) in Singapore, which are listed below: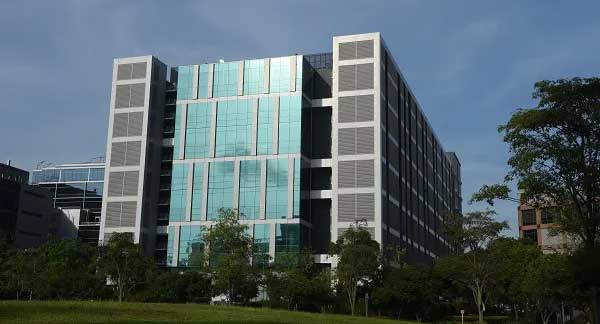 Singapore Data Center Campus SIN1
Cyxtera SIN1 provides ultra-low latency colocation and proximity hosting services. Due to connection with major network providers, it can connect clients to Tokyo, Hong Kong, Chicago, New York and London financial markets. It is a multi-story purpose-built data center with access to 14.4 MW of utility power.
Address: Tai Seng Drive, 05-01 Geo-Tele Centre, Paya Lebar, Singapore 535227
Phone: +1-855-699-8372 (Sales – US); 00531-13-0249 (Customer support – Asia)
Email: [email protected]
Singapore Data Center Campus SIN2
With similar capabilities as SIN1, Cyxtera SIN2 is located in Jurong East region of Singapore. This data center facility is also built to handle rigorous requirement for enterprise network and financial grade multi-tier security. It provides access to a full suite of network, cloud and
managed hosting providers.
Address: 29A Intl. Business Park, Jurong East, Singapore 609934
Phone: +1-855-699-8372 (Sales – US); 00531-13-0249 (Customer support – Asia)
Email: [email protected]
DigitalOcean
There is one DigitalOcean data center facility in Singapore which is termed as SGP1.
SGP1 Data Center
The services available in this Singapore based facility includes:
Droplet plan: Basic, General purpose performance, CPU-optimized performance, Memory optimized performance
Managed Database availability: PostgreSQL, MySQL, Redis
Other cloud services: Kubernetes, block storage, object storage, load balancers
Equinix
Equinix is one of the most popular and giant data center provider in the industry. It is an American multinational company headquartered in California (USA). Equinix has massive global presence in all five continents comprising over 200 data centers in 25 countries. No surprise, Equinix has 4 data centers in Singapore only.
Equinix's colocation and data centers in Singapore are home to Asia-Pacific Network Operation Center with internet exchange points access to one of the world's three GRX peering points. The data-centers of Equinix Singapore is listed below: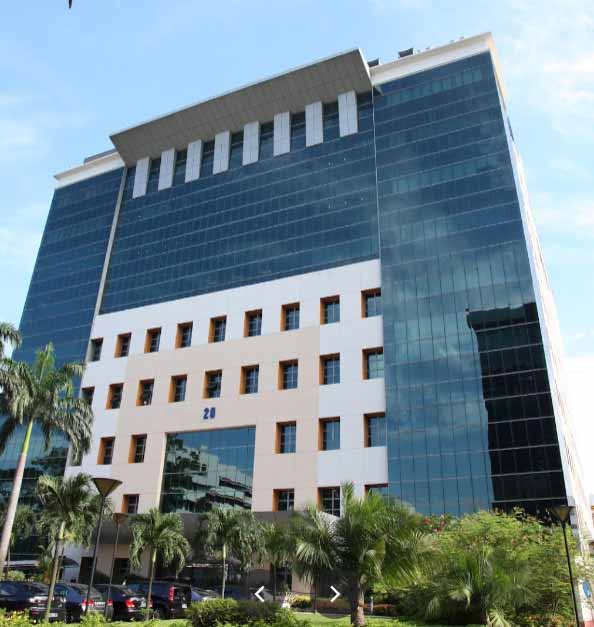 Equinix SG1
Address: 20 Ayer Rajah Crescent, Ayer Rajah Industrial Park, 139964, Singapore
Phone: 800 852 6825 (local); +65 3138 8201 (Sales); 65 3158 2175 (international)
Equinix SG2
Address: 15 Pioneer Walk, Singapore 627753
Phone: 800 852 6825 (local); +65 3138 8201 (Sales); 65 3158 2175 (international)
Equinix SG3
Address: 26A Ayer Rajah Crescent, Singapore 139963
Phone: 800 852 6825 (local); +65 3138 8201 (Sales); 65 3158 2175 (international)
Equinix Data Center SG4
Address: 7 Tai Seng Dr, Singapore 535218
Phone: 800 852 6825 (local); +65 3138 8201 (Sales); 65 3158 2175 (international)
Facebook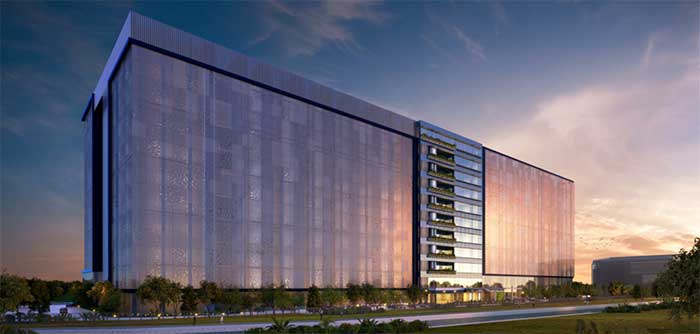 Facebook's Singapore Data Center is located in Tanjong Kling. It is the first data center of Facebook in Asia Pacific region. Announced in September 2018, this facility has multi-storey, advanced design and ultra-efficient technology to make optimum use of limited spaces or resources in Singapore. This Facebook infrastructure is said to span the area of 170,000 sq.m.
Address: Tanjong Kling, Singapore
Google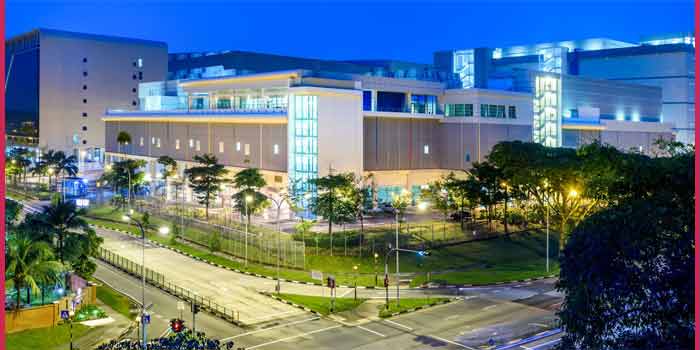 Google's data center in Singapore is its first facility in South East Asia region. Spread across 2.45 hectares land in Jurong West, this multi-storied data center started its services in December 2013.
Contact information: [email protected]
IBM
Singapore host single data center infrastructure of IBM, which is:
Microsoft Azure
Microsoft has placed its Azure data center in Singapore as well. "Southeast Asia" data center region of Azure lies in Singapore. As per the sources, this region has at least three availability zones.
OVHcloud
Singapore has also one OVHcloud data center facility in their location.
Rackspace
Rackspace Technology is a global cloud computing services pioneer with headquarter in Texas (USA). It has single data center in Singapore which is given below:
Rackspace Singapore Data Center: SIN2
SIN2 is a purpose-built data center with raised flooring of 8,475 sq m and 24MW total utility power. It has numerous standards and compliance certificates. Moreover, it provides services such as private cloud, public cloud, dedicated server, network security, managed storage and backup.
Address: Queenstown, Singapore
Phone: +1-210-312-4700 (International); 1-844-675-1577 (US)
ServiceNow
Singapore does host a ServiceNow data center which forms pair with a data center located in Hong Kong. ServiceNow is known for providing cloud based enterprise management software.
Add your Data Center in Singapore
Do you own or represent a data center in Singapore? If you want to list your company here, you can feel free to write to us. You can send us brief introduction of your company and data center facilities that you provide in Singapore including colocation, cloud, storage, point of presence along with location and contact details.
Disclaimer: Though we have done our best to collect the right information, we don't guarantee the accuracy of information provided here including data centers in Singapore with their locations or map. Kindly contact respective service providers for detailed or accurate information.