France is one of the highly dominant and industrialized country located in western part of Europe. It is largely famous for its art, cuisine and wine. Capital of France is located in Paris, which is famous for Eiffel Tower, fashion house, old museums and historical monuments. It is one among the G8 countries, which shows their dominance in the world's economy. It has rich history from era of French kings followed by French revolution which led to rise of Napoleon Bonaparte and democracy in the country.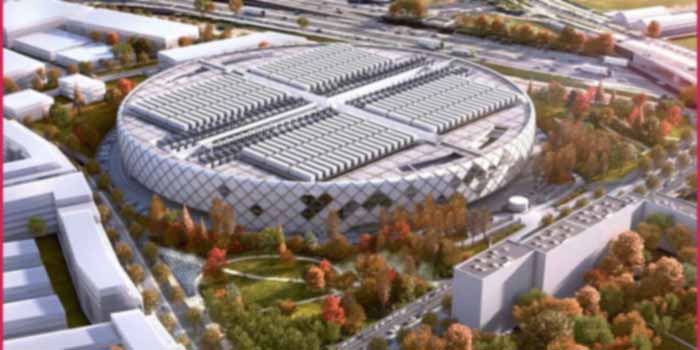 France is equally ahead in the sector of data centers and internet technology. It has large multi-nation data center companies originated locally. OVH is one such example. Therefore, it is one the European hot-spot similar to UK, Netherlands and Germany for these matters.
Data Center in France
France is one of the highly sought after locations for data centers. It has its own locally originated data center companies as well. Some of the France's data centers are listed below:
AWS
AWS is a popular cloud provider company of Amazon. It has one of their data center regions in France which is located in Paris city. This region consists of 3 independent availability zones.
Equinix
Equinix is one of the largest data center companies in the world in terms of market size and number of data center infrastructure they operate. It is not surprising that they do have their presence in France.
France, being one of the major European market for this industry, host 8 Equinix data centers in Paris. Equinix data centers in France are named as PA1, PA2, PA3, PA4, PA5, PA6, PA7 and PA8x, which are all located in Paris itself. Centers here facilitates internet exchange between Europe and America. One of its data center supports hyper-scale deployments connecting cloud services.
Phone: +33.1.8488.3496 (local/international), +33.1.49.97.30.60 (local), +33.1.8488.8123 (sales)
Email: [email protected], [email protected]
IBM
France host one IBM CMS data center in Montpellier. Whereas, it has another data center in Paris. The facility located in Paris is termed as PAR01 which provides cloud services to general public and businesses.
Montpellier
Paris
Microsoft Azure
Azure is another popular cloud provider from Microsoft competing with the likes of AWS. It has two data center region in France which are located in Paris and Marseille.
| Azure Data Center Region | Location |
| --- | --- |
| France Central | Paris |
| France South | Marseille |
OVHcloud
OVHcloud (formely known as OVH) has its headquarters in Roubaix city of France. Four of the cities host OVH data centers in France, which includes Paris, Roubaix, Gravelines and Strasbourg. Roubaix is also the headquarters of the company. One of the data center facility is under construction in Roubaix while other 6 in that location are in operation.
Gravelines: GRA-1 and GRA-2
Paris: DC-1, GSW and  P19
Roubaix: RBX-1, RBX-2, RBX-3, RBX-4, RBX-5, RBX-6 and RBX-7 (under construction)
Strasbourg: SBG-1, SBG-2 and SBG-3 (under construction)
Salesforce
One of the most popular customer relationship management cloud solutions provider has located their data center in France as well. This facility in Paris is paired with Salesforce data center in Frankfurt city of Germany to mirror the client's data and minimize risk of system failure.
Salesforce instances hosted in Paris includes: EU7, EU8, EU10, EU12, EU13, EU14, EU15, EU16, EU17, EU18, EU19, EU25, EU26, EU27, EU28, EU29, EU30, EU31, EU32, CS82, CS83, CS84, CS85, CS88, CS89, CS100, CS101, CS102, CS105, CS106, CS107, CS108, CS109, CS128, CS129
Others
There many other data centers in France which we are yet to index here. These companies are know for providing colocation, cloud or dedicated servers in France. Some of the other popular data centers in our knowledge that exist in France includes:
Bics
Civicos Networking
Cogent Communications
Colt
DataBank
DC2Scale
Global Switch
GTT
Interxion (A Digital Realty Company)
Lumen
Sungard
Telehouse
Telia Carrier
Zayo
Add your Data Center in France
Do you own or represent a data center in France? If you want to list your company here, you can feel free to write to us. You can send us brief introduction of your company and data center facilities that you provide in France including colocation, cloud, storage, point of presence along with location and contact details.
Disclaimer: Though we have done our best to collect the right information, we don't guarantee the accuracy of information provided here including data centers in France with their locations or map. Kindly contact respective service providers for detailed or accurate information regarding their infrastructure or map of locations.