Zoom is a popular video communications platform, which suddenly emerged out from nowhere into worldwide "mega limelight and fame" post COVID-19 first outbreak. So much so that it has overshadowed Skype for that matter. With millions of video conferences, chats hosted daily, it's not uncommon for people to be curious about its data centers. Therefore, we have tried to compile the information of Zoom data center locations, map and all other relevant facts related to its data-centers.
Zoom Data Center Locations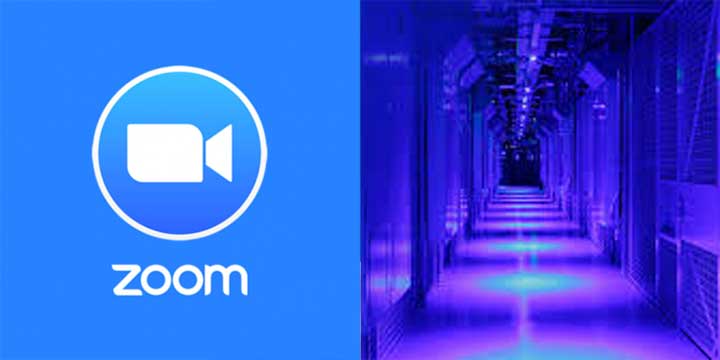 We are yet to obtain detailed information on the exact location and names of data centers that are owned by Zoom. However, what we have come to know is that Zoom does have its own data centers and uses mixes of other services such as AWS, Oracle Cloud and other colocation/cloud services.
In our direct contact with sales representative, we were informed that Zoom uses its own data center and as a fail-safe measure, it uses AWS servers. Zoom also does have on-premise deployment services for the business plan or higher. We further did our own little research and found that Zoom is using the data center infrastructure of Lumen as well. Lumen is a company formerly known as CenturyLink and has huge network of its own 300+ data center facilities in world in varied locations. This partnership between Zoom and Lumen came out into our knowledge through the website of Lumen Technologies.
Also, external sources indicate that in late 2019, it was extensively using Equinix data centers located in Amsterdam, Frankfurt, Hong Kong, Melbourne, New York, Silicon Valley, Sydney, Tokyo and Toronto. Generally, companies that need large computing and server resources with huge daily visitors, they strategically group or concentrate their data center or colocation spaces around a region. It helps to cater visitors nearby those regions or zones, balance the load and reduce latency. External sources say that Zoom has also grouped their data centers in the regions of:
Asia: China, India, Japan/Hong Kong
Australia
Latin America
North America: US, Canada
However, accuracy of these facts and locations are yet to be verified from Zoom.
Data center regions for meetings and webinars
Whether Zoom privately owns a data center or not, but it does give its customers option to select data center region to host their meetings or webinars. Selecting nearby regions from your location can reduce the latency of server response time and helps to keep webinar or meeting smooth. You can select following regions or locations for your in-meeting and in-webinar data to route through:
Australia
Brazil
Canada
China
Germany
Hong Kong SAR
India
Ireland
Japan
Netherlands
Singapore
USA
However you must enable settings by going in:
Account Management » Account Setting » In Meeting (Advanced) » Select data center regions for meetings/webinars hosted by your account
Zoom Data Center Locations Map
Sorry, we don't have any map of Zoom data center locations. We will update it here as soon as we get one.
Add to Zoom Data Center Locations
You can help us build this database of Zoom data centers and servers. If you are authorized representative of Zoom or can provide us the authentic source of information on Zoom data centers, colocations or servers across the world, you can directly write to us.
Disclaimer: These information were last updated on October 2020. Though we have done our best to collect the right information, we don't guarantee the accuracy of information provided here including Zoom data center locations or map. Kindly contact Zoom for detailed or accurate information.