Nigeria is a sovereign democratic country in western part of Africa. It is officially called as Federal Republic of Nigeria. It is surrounded by Niger, Chad, Benin and Atlantic Ocean. Nigeria is formed of 36 states and 1 federal capital territory where lies its capital city Abuja. However, the most populous city of the country is Laos, which is also the primary choice for establishment of data center in Nigeria.
Nigeria is the largest economy in Africa, even ahead of South Africa and 24th overall in the world. It was colonized by British rule during 19th century, during which the legal and administrative structure of the country was setup. Like India, this existing structure must have boosted the rapid economic growth of Nigeria post achievement of freedom and democracy. Given its size and economy, it is considered regional power in Africa, whereas an emerging market by World Bank. Another fascinating aspect of Nigerian economy is its youth labor force, as nearly half of the population is below 18.
Data Center in Nigeria
Though the data center infrastructure has not evolved as other developed nations like USA, Canada, UK or Germany, they do have few Tier – III data centers in the country. Given that they are an emerging economy and power house of Africa, Nigeria can be strategically important to target African market. Unlike South Africa, which lies in the bottom of Africa, it is ideally located near the central and also touches ocean. Moreover, rapid adoption of e-commerce and internet technology in Nigeria also increases the prospects for data centers.
Some of the major data centers in Nigeria are listed below:
21st Century
21st Century Technologies Limited (shortly referred as 21CTL), established in 1997, is a ICT service provider company in Nigeria. This company operates its own large optical fiber networks of up to 10Gbps in Nigeria. It provides high speed dedicated network to corporate clients and has international subsea fibre capacity as well. 21st Century own Tier-III data center with state-of-art facilities including strict security and fire prevention/management measures. It is also capable of rapid disaster recovery.
It has many data centers in the region of Lagos. Some are complete and some are under construction. Some of the 21CTL data centers (in-operation or under construction) includes the facilities at locations:
Apapa
Ikeja
Ikoyi
Lekki (2 data centers already completed)
Maryland
Victoria Island
MDXi (MainOne)
MDXi is a Mainone company that provides data center services in Western Africa. It has planned or operational data centers in Nigeria, Ghana and Ivory Coast (Côte d'Ivoire). Mainone's MDXi has two data centers in Nigeria, one of which is under construction. First one is in Lekki whereas latter is being built in town called Sagamu.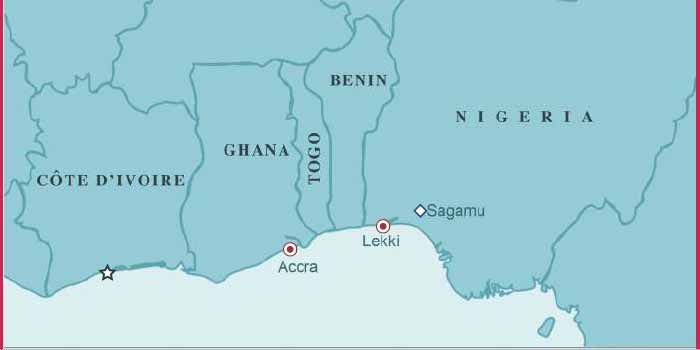 MDXi Lekki
MDXi Lekki data center is located in Lekki city in Lagos state. Many a times Lagos city is confused with Lagos state. Both Lekki and Lagos city are part of Lagos state in Nigera. Lekki lies to the south-east of Lagos city. MDXi Lekki is the first Tier-III data center of MainOne in Nigeria. It is the largest purpose built data center in West Africa.
This data center was built to meet the demands of businesses in West Africa which required uninterrupted uptime, expansion to grow their online presence, real time transaction processing and cost savings. Some of the features of MDXi Lekki data center includes:
ISO 9001, ISO27001, and PCI-DSS Certifications
Built to TIA942 Standards
Uptime Institute Tier III Design Certified
99.982% Uptime guarantee
Mission Critical physical and electronic security with enterprise grade fire protection
Directly connected to all major networks and submarine cables in Nigeria and Ghana
Carrier Neutral, Open Access connectivity
Designed to enable operational flexibility and scale
This data center infrastructure of MainOne company is also used by Zenlayer as one of their point of presence (PoP) in Africa. Zenlayer has labelled it as Lagos-LOS1 and displayed following services in their list:
Bare Metal Cloud
Cloud networking, Cloud Wide Area Network
Content Delivery Network (CDN)
Edge Data Center Services
Global Intelligent Accelerator
IP Transit
MDXi Sagamu
This data center is currently under construction as on October 2020. After the completion of this facility, there will be two MDXi data center in Lagos State.
Rack Centre
Rack Centre started its operation in 2013. It was the first company to build and operate Tier-III data center facility in Africa. This facility is located in Lagos state of Nigeria. Rack Centre Lagos is one of the most connected carrier neutral data center facility in Africa. Recently in March 2020, investment company called Actis has bought majority stakes in Rack Centre with plans to further expand the existing infrastructure and facility in Lagos.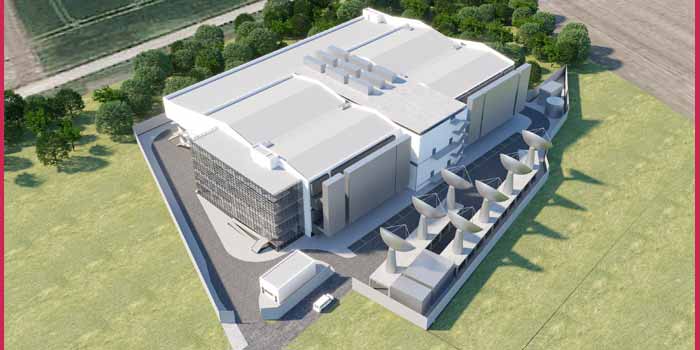 Rack Centre Lagos
This data center is a truly Tier-III data center with connections to over 30 local Nigerian carriers and African wholesale carriers. It is well connected through all the sea cables to countries in Europe and South America.
Their set of data center services includes:
Data centre and cloud migration services
Public, Private and Hybrid Cloud
Carrier interconnect, agregation and optimization
Hosted infrastructure monitoring
CDN
Address: Plot 18, Jagal Close, Jagal Road, Oregun, Lagos, Nigeria
Add your Data Center in Nigeria
Do you own or represent a data center in Nigeria? If you want to list your company here, you can feel free to write to us. You can send us brief introduction of your company and data center facilities that you provide in Nigeria including colocation, cloud, storage, point of presence along with location and contact details.
Disclaimer: Though we have done our best to collect the right information, we don't guarantee the accuracy of information provided here including data centers in Nigeria with their locations or map. Kindly contact respective service providers for detailed or accurate information.