Japan is a beautiful island country in eastern Asia, located towards northwest part of Pacific ocean. It is also known as "Land of the rising sun". Japan is divided into 47 prefectures (equivalent to provinces) with capital city in Tokyo. It has remained in choice for many data center companies to build their data centers in locations like Osaka and Tokyo to serve the web traffic in the region around East Asia.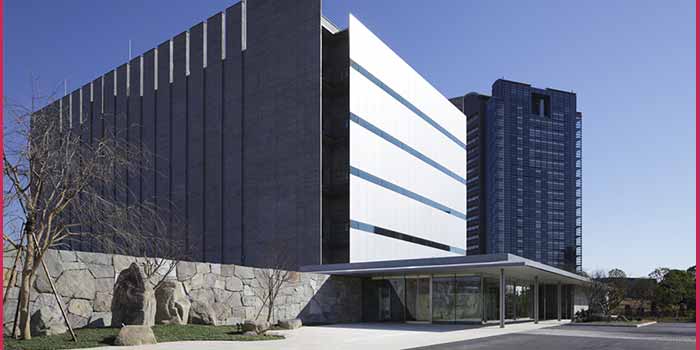 Post second world war, Japan emerged out as one of the most powerful countries in terms of industrialization and technological development. This has attracted many businesses in the country for investment into both service and industrial production sectors. With modern advancement of internet and technology, need for data management to support the business and financial activities has increased. This has led to increase in demand for data center in the Japan and region around.
Data Center in Japan
There are various data centers of many different multi-national and national companies in Japan in different locations of the country. The companies with their respective data centers in Japan are listed below:
Amazon AWS
AWS, a popular cloud services by Amazon, has 4 availability zones in Japan. This availability consists of cluster of one or more AWS data centers.
Osaka: 1 AWS availability zone
Tokyo: 3 AWS availability zones
Equinix
Equinix has total of 12 data centers in Japan located in cities of Osaka and Tokyo. These can be useful for colocation, cloud or dedicated hosting requirements of your business. These Equinix data centers are situated in a seismic resistance buildings with access to major financial, exchange and trade hub in the country or beyond. The list of data centers includes:
Osaka: OS1
Tokyo: TY1, TY2, TY3, TY4, TY5, TY6, TY7, TY8, TY9, TY10 and TY11
Phone: 0800.123.6449 (local), +81.50.3204.4692 (international), +81.50.3205.1036 (Sales)
Email: [email protected]
IBM
Japan host one CMS data center in Makuhari, a location nearby Tokyo. Whereas, it has IBM Cloud multi-zone region in Tokyo which comprises of three data centers.
Makuhari
Tokyo
The IBM cloud data centers in Tokyo are listed below:
Microsoft Azure
Azure is a cloud services from Microsoft. It has placed its cluster of data centers in Japan in two different cities including Tokyo and Osaka.
| Azure Data Center Region | Location |
| --- | --- |
| Japan East | Tokyo, Saitama |
| Japan West | Osaka |
Oracle
Oracle cloud data centers in Japan are located in Osaka and Tokyo, which popularly host many of the other companies. Termed as Japan Central (Osaka) and Japan East (Tokyo), each of these regions has single availability domains.
Japan Central (Osaka)
Region identifier: ap-osaka-1
Region key: KIX
Realm key: OC1
Availability domains: 1
Japan East (Tokyo)
Region identifier: ap-tokyo-1
Region key: NRT
Realm key: OC1
Availability domains: 1
Salesforce
Salesforce has located its data centers in Japan to host the instances of its customers around the region. Salesforce is not a hosting or cloud service provider like AWS, Rackspace or Azure. Rather, it provides CRM software in the cloud. Salesforce data centers pair is located in Kobe and Tokyo cities.
Instances hosted here includes:
AP0, AP3, AP4, AP5, AP6, AP7, AP8, AP10, AP11, AP12, AP13, AP15, AP16, AP17, AP18, AP19, CS31, CS57, CS58, CS72, CS73, CS74, CS75, CS76, CS111, CS112, CS113, CS114 and CS117.
ServiceNow
Japan host a set of data centers pair of ServiceNow company. This company provides enterprises management software and solutions through cloud. ServiceNow's data centers forming the pair are located in Osaka and Tokyo. Besides, Japan also host a support center.
Others
Some of the other data centers companies in Japan which are in our knowledge but yet to be indexed includes, but may not be limited to:
Atlantic Metro Communications
Colt
Enzu
Evoque Data Center Solutions
INAP
Performive
NTT Communications
ServerCentral Turing Group
Singtel
Telehouse
Zenlayer
Summary list of Data Centers in Japan
Here is the summary list of data center companies in Japan along with their locations. These data centers may provides services like cloud hosting, colocation, dedicated hosting, VPS, cloud services and solutions.
Japan Data Centers

| Data Center in Japan (Companies) | Locations (Cities) |
| --- | --- |
| Amazon AWS | Osaka and Tokyo |
| Equinix | Osaka and Tokyo |
| IBM | Tokyo, Saitama and Osaka |
| Oracle | Osaka and Tokyo |
| Salesforce | Kobe and Tokyo |
| ServiceNow | Osaka and Tokyo |
Add your Data Center in Japan
Do you own or represent a data center in Japan? If you want to list your company here, you can feel free to write to us. You can send us brief introduction of your company and data center facilities that you provide in Japan including colocation, cloud, storage, point of presence along with location and contact details.
Disclaimer: Though we have done our best to collect the right information, we don't guarantee the accuracy of information provided here including data centers in Japan with their locations or map. Kindly contact respective service providers for detailed or accurate information.