Indonesia is one of largely populated countries in Asia. With tremendous growth in e-commerce and web activities in the country, it has seen rising demand for data centers. Officially called as "Republic of Indonesia", it is a country in Northeast Asia neighboring to Singapore, Philippines, Vietnam to name a few. Indonesia not just possess natural diversity but also cultural diversity with distinct ethnic and linguistic groups largely dominated by Javanese.
Indonesia has 34 provinces including its capital city Jakarta. Five provinces has special status which includes Aceh, Jakarta, Special Region of Yogyakarta, Papua and West Papua.
Data Center in Indonesia
Indonesia host large number of data centers from bigger names in the Industry such as Equinix, Google, Alibaba, etc. These data centers can be used for the purpose of colocation, cloud hosting or point of presence in Indonesia. Here we have compiled the list of data centers in Indonesia along with their locations.
Jakarta
Jakarta is the capital city and also the largest city of Indonesia with area of 662.33 km2. Below we have compiled the listing of data centers in Jakarta:
Nap Info Data Center
Nap Info, in partnership with Singapore based Matrix Networks Pte. Ltd., initiated its very own internet exchange that has become one of the largest internet exchanges of the country. It, together with Matrix Network, provides world-class, secure and robust data center colocation services.
Company: PT NAP Info Lintas Nusa
Address: Suite 101AB Annex Building, Plaza Kuningan Jl. HR. Rasuna Said Kav. C11-14 Jakarta, Indonesia 12940
Phone: +62 21 252-8888 / 252-5392
NTT Indonesia Jakarta 2 (Nexcenter)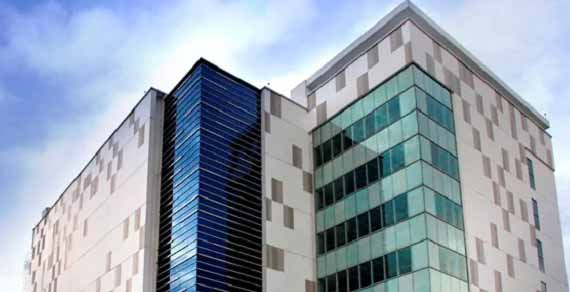 Jakarta-2 is a Tier-3 certified data center owned by NTT. It is a carrier-neutral facility located in central of Jakarta with more than 36 network carriers connected to it.
Company: NTT Communications Corporation
Address: Jalan Kuningan Barat No.8, RT.1/RW.2, West Kuningan, Mampang Prapatan, South Jakarta City, Jakarta, Indonesia
Phone: +62 21 5209810
Email: [email protected]
West Java
Biznet Technovillage Data Center

This is a Tier-3 green building data center which can sustain the earthquake of upto 8.5 Richter scale. It has received several International Industry Certification such as ISO 27001, PCIDSS, and TVRA. This data center facility at Jakarta, Indonesia is suitable for E-Commerce, Cloud and Finance intensive projects.
Company: Biznet (part of MidPlaza Holding)
Address: Jl. Biznet Technovillage No. 1, Cimanggis, West Java,  Indonesia 16995
Phone: +62-21-29299300/+62 21-57998888
DCI Data Center
This data center is located in a well facilitated industrial estate area with high availability of power supply. Location is considered to be flood-free and earthquake-prone zone. Strategically placed, it is just 40km away from Jakarta Business district.
Company: DCI Indonesia
Address: Jl. Irian Blok GG5/1, Kawasan Industri MM2100, Cibitung, Bekasi, West Java, Indonesia17520
Phone: +6221 29037500 (Corporate office, Jakarta)
Email: [email protected]
Equinix JK1
Although Equinix has its office in Jakarta and data center is called as JK1, its data center is actually located in Cibitung Industrial Estate which is in West Java province near Jakarta. Being world's one of the largest data center service provider, Equinix can be trusted for what it offers to do i.e. colocation, disaster recovery, cloud services etc. JK1 is a Teir-4 design certified data center with 2N power redundancy and 2N cooling redundancy.
Company: Equinix
Address: Cibitung Industrial Estate, Bekasi, West Java, Indonesia 17520
Phone: +62-21-29655839 (Sales); +1-866-378-4649 (global)
Add your Data Center in Indonesia
Do you own or represent a data center in Indonesia? If you want to list your company here, you can feel free to write to us. You can send us brief introduction of your company and data center facilities that you provide in Indonesia such as colocation, cloud, point of presence along with location and contact details.
Disclaimer: Though we have done our best to collect the right information, we don't guarantee the accuracy of information provided here including data centers in Indonesia with their locations or map. Kindly contact respective service providers for detailed or accurate information.