The Netherlands, popularly known as Holland, is the country in southwest part of Europe. It is a popular tourist destination with its capital Amsterdam, being one of the busiest city. The Netherlands is a country full of life with old monuments, tulip fields, canals and windmills. Cycling is hugely popular here. Besides, Netherlands is equally popular in information technology and many of the companies has preferred to place their European data centers in its locations, particularly in Amsterdam.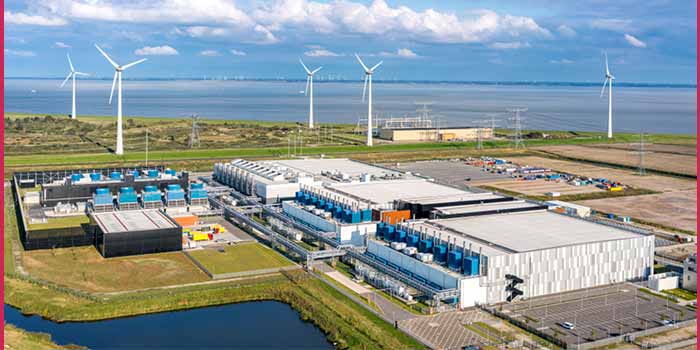 The Netherlands is surrounded by North Sea and countries like Belgium and Germany. Besides, it shares maritime borders with UK and France. Moreover, Denmark, Switzerland, Austria, Czech Republic and Poland are also not far away. This makes it a hot-spot for placement of data center given its digital connectivity with rest of the Europe. Amsterdam Internet Exchange (AMS-IX), one of the largest internet exchanges is also located here.
For the administrative purpose, The Netherlands is divided into 12 provinces and 3 special overseas municipalities in Caribbean region i.e. Bonaire, Saba and Sint Eustatius. Twelve of those provinces includes:
Drenthe
Flevoland
Freisland
Gelderland
Groningen
Limburg
North Brabant
North Holland
Overijssel
South Holland
Utrecht
Zeeland
Data Center in Netherlands
Netherlands is ideally located in Europe with large economies like Belgium, Germany, France, etc. surrounding it. Besides, good internet connectivity to the world, availability of technical manpower and resources makes it a good choice for companies to have their cloud, colocation server or data center infrastructure in the country. The companies with their respective data centers in Netherlands are listed below:
Microsoft Azure
Microsoft Azure has classified its data centers into geographies and regions. Netherlands host Azure data centers in "West Europe" region falling under Europe geography.
DigitalOcean
DigitalOcean has two data centers in Netherlands to host the droplets, both of which are located in Amsterdam. DigitalOcean data centers in Netherlands are listed below along with availability of services:
AMS2 Data Center
AMS2 is one of two DigitalOcean data center infrastructure located in Amsterdam or Netherlands. It has few services available compared to other facilities in the region, which includes:
Droplet plan: Basic (Limited availability)
Other cloud services: Load balancers
AMS3 Data Center
AMS3 is second cloud infrastructure in Amsterdam or Netherlands. It has larger product range compared to AMS2, which includes:
Droplet plan: Basic, General purpose performance, CPU-optimized performance, Memory optimized performance
Managed Database availability: PostgreSQL, MySQL, Redis
Other cloud services: Kubernetes, block storage, object storage, load balancers
Equinix
Netherlands has total of 11 data centers of Equinix, located mainly in city of Amsterdam. Other two cities include Enschede and Zwolle. Netherlands and in particular Amsterdam is another most sought after location in the world for data centers with high concentrations of network service providers. These facilities have direct connection to various cloud service providers and is suitable for SMEs. Also, they are certified with various compliance certifications and standards. Below are the list of Equinix Netherlands data centers in their respective cities:
Amsterdam: AM1, AM2, AM3, AM4, AM5, AM6, AM7, AM8 and AM11
Enschede: EN1
Zwolle: ZW1
Phone: +31.20.808.0015 (local), +31.20.890.8009 (sales)
Email: [email protected]
Google
Eemshaven, Netherlands
Fully operated with 100% renewable energy from day one since 2016, google data center located in Eemshaven, Netherlands provides employment to around 250 people.
Contact information: [email protected]
IBM
There are two IBM Cloud data centers located in Netherlands in the city of Amsterdam. These data center infrastructures in Amsterdam provides functions of data center, network point of presence (PoP) and CMS data center:
Oracle
Netherlands also host one of the Oracle cloud data center region in Europe, which is termed as Netherlands Northwest (Amsterdam). Located in so-called "city of sin" or perhaps freedom, this cloud infrastructure region has single availability domain.
Netherlands Northwest (Amsterdam)
Region identifier: eu-amsterdam-1
Region key: AMS
Realm key: OC1
Availability domains: 1
OVHcloud
One OVHcloud data center facility is under construction in Netherlands. It is being built in Amsterdam, the city which host many other data center companies in Netherlands. Name of this data center facility in Amsterdam is not yet given.
QTS
Citing the growth of data center demand in Europe, QTS strategically acquired two of the data centers in Netherlands. Both of the QTS Netherlands data centers are located in Groningen Province. These facilities in Europe were built by TCN SIG Telehousing B.V. for around $44 million (including closing costs). QTS plans to further invest in these data centers to expand the capacity.
Eemshaven Netherlands Data Center
QTS data center in Eemshaven features 113,000 sq. ft. of white space with immediate availability. It has 36MW of total utility power and power redundancy options: N, 2N, N+1. Besides, it has cooling redundancy of N+1 with 10 centrifugal chillers and cooling towers. This facility is just 34 km away from Groningen City center, where another QTS data center is located. It has 5 network carriers connected to it.
Address: Huibertgatweg 2, 9979 XZ Eemshaven, Netherlands
Groningen Netherlands Data Center
QTS data center in Groningen features 45,000 sq. ft. of white space with immediate availability. It has 10MW of total utility power with 2N redundancy. However, it is located in the valley where 8000+MW energy is being produced. It has 10+ network carriers connected to it.
Address: Zernikelaan 16, 9747 AA Groningen, Netherlands
Rackspace
There is one data center facility of Rackspace in Netherlands, which is termed as AMS2.
Central European Data Centers: AMS2
ServiceNow
ServiceNow has a data center in Netherlands located in city of Amsterdam. This data center forms pair with Dublin based data center. Netherlands has one support data center as well.
Others
Some of the other data center companies in Netherlands which are in our knowledge but yet to be indexed includes, but may not be limited to:
China Telecom
Cogent Communications
ColoHouse
Colt
Data Place
E-shelter
Enzu
ENGIE Cofely
euNetworks
EvoSwitch
Evoque Data Center Solutions
Global Switch
GTT
HostDime
HOSTKEY
INAP
Interxion
Iron Mountain
Leaseweb
Liquid Web
Lumen
NikHef
QuadraNet
Performive
PhoenixNAP
Psychz Networks
ServerCentral
Serverius
Voxility
WowRack
Zayo
Zenlayer
Add your Data Center in Netherlands
Do you own or represent a data center in Netherlands? If you want to list your company here, you can feel free to write to us. You can send us brief introduction of your company and data center facilities that you provide in Netherlands including colocation, cloud, storage, point of presence along with location and contact details.
Disclaimer: Though we have done our best to collect the right information, we don't guarantee the accuracy of information provided here including data centers in Netherlands with their locations or map. Kindly contact respective service providers for detailed or accurate information.