OVH, a popular European web hosting company from France, selling dedicated servers, VPS and cloud hosting, is now rebranded as OVHcloud. This change was made during their 20th anniversary in 2019 to mark the beginning of new era. OVH has its own data centers, most of which are located in Europe. Since around 70% of their revenue was coming from cloud, they wanted to make their priority clear. Hence, what we have now is "OVH-turned-OVHcloud".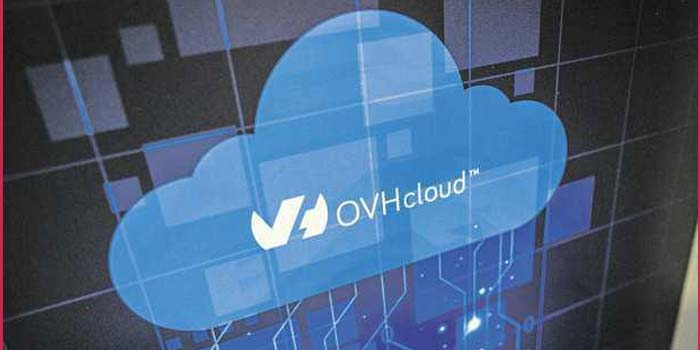 Founded by Octave Klaba in 1999, OVHcloud has its headquarters in Roubaix, France. Some of the major products and services of this company includes:
Domain Registration
Web Hosting
Cloud Computing
Private Cloud
Public Cloud
Managed Big Data clusters
Virtual Private Servers (VPS)
Dedicated Server
Besides these services, OVHcloud is also known for its email hosting services. Largest in Europe, it is considered one of the largest "cloud computing" providers in the world. No surprise, OVH changed its name to OVHcloud.
OVHcloud Data Center Locations
OVH (or the OVHcloud) has 28 data centers in 11 different countries out of which 4 are under construction. It had its first data center in Paris in 2003. While most of their data center infrastructures are concentrated in different locations of Europe, they do have presence in Australia, Singapore, Canada and USA outside the continent. Countries from Europe includes France, Germany, Poland, UK, Netherlands, Spain and Italy. It don't have any data center in South America. Locations of OVH data centers are listed and briefed below along with map.
# Europe
# Map
Asia Pacific
Asia Pacific region has two data centers of OVHcloud, located in two countries each, which includes Australia and Singapore. It is a bit surprising to find that OVH hasn't yet expanded its presence into India in the region given the market size and demand for data centers in India.
Australia
Australia has one OVH data center located in Sydney, which is termed as SYD-1.
Singapore
Singapore has also one OVH data center facility in their location.
Europe
As mentioned above, most of the OVHcloud data centers are concentrated in Europe. There are total of 18 data center infrastructures of the company in Europe including 4 under construction. Out of which 7 facilities are in the country of origin i.e. France out of which one is under construction. OVH has in-operation data centers in France, Germany, Poland and UK. Whereas, they have under-construction infrastructure facility in France, Italy, Netherlands and Spain.
France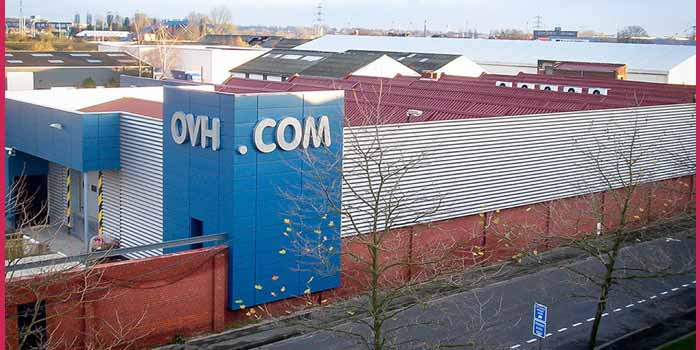 In France, four of the cities host OVH data centers, which includes Paris, Roubaix, Gravelines and Strasbourg. Roubaix is also the headquarters of the company. One of the data center facility is under construction in Roubaix while other 6 in that location are in operation.
Gravelines: GRA-1 and GRA-2
Paris: DC-1, GSW and  P19
Roubaix: RBX-1, RBX-2, RBX-3, RBX-4, RBX-5, RBX-6 and RBX-7 (under construction)
Strasbourg: SBG-1, SBG-2 and SBG-3 (under construction)
Germany
Germany host one of the OVHcloud data center which is located in Frankfurt city. Frankfurt city is one of the highly sought after location for placing data center in Europe and OVH is not behind.
Italy
One OVH data center in Italy is under construction. It is being built in Milan city. Name of this data center facility in Italy is not yet given.
Netherlands
One OVH data center facility is under construction in Netherlands. It is being built in Amsterdam, the city which host many other data center companies in Netherlands. Name of this data center facility in Amsterdam is not yet given.
Poland
Poland also host one of the in-operation OVH data center in its capital city Warsaw. The facility here is termed as WAW-1.
Spain
One OVHcloud data center is under construction in Spain. It is being built in Madrid, which is also the capital city of the country. Name of this data center infrastructure in Spain is not yet given.
United Kingdom
UK also host one of the OVHcloud data center infrastructure in London. However, it is quite surprising to see only one facility in the country given that UK is one of the largest financial market and commercial hub in Europe.
North America
There are total of 8 in-operation OVHcloud data centers in North America in two of the countries including Canada and United States. Out of them, 6 data centers are in Beauharnois city of Canada. Whereas, other two are in Virginia and Oregon states of USA.
Canada
Canada host all of the six OVH data centers in Beauharnois, a city in Quebec province of the country.
Beauharnois, Quebec: BHS-1, BHS-2, BHS-3, BHS-4, BHS-5 and BHS-6
United States
USA host two of the OVH data centers in Virigina and Oregan states. VIN-1 data center of OVHcloud is located in Vint Hill of Viriginia. Whereas, HIL-1 data center of OVHcloud is located in Hillsboro city in Oregon.
Hillsboro, Oregon: HIL-1
Vint Hill, Virginia: VIN-1
Summary List of OVHcloud Data Center Locations
Here is the summary list of OVH data centers and their locations (state/country). Data information in the table below is arranged in alphabetical order by country name followed by province name.
OVHcloud (OVH) Data Center Locations

| OVHcloud Data Centers | Locations |
| --- | --- |
| SYD-1 | Sydney, Australia |
| BHS-1, BHS-2, BHS-3, BHS-4, BHS-5, BHS-6 | Beauharnois, Quebec, Canada |
| GRA-1, GRA-2 | Gravelines, France |
| DC-1, GSW, P19 | Paris, France |
| RBX-1, RBX-2, RBX-3, RBX-4, RBX-5, RBX-6, RBX-7* | Roubaix, France |
| SBG-1, SBG-2, SBG-3* | Strasbourg, France |
| FRA-1 | Frankfurt, Germany |
| TBD* | Milan, Italy |
| TBD* | Amsterdam, Netherlands |
| WAW-1 | Warsaw, Poland |
| SGP-1 | Singapore, Singapore |
| TBD* | Madrid, Spain |
| LON-1 | London, UK |
| HIL-1 | Hillsboro, Oregon, USA |
| VIN-1 | Vint Hill, Virginia, USA |
*Under Construction
TBD: To be decided
Why OVHcloud data centers?
It is obvious for anyone to question this. Afterall, we want justification of the amount of money we invest in any of the products or services we buy. Therefore, we have brought some main highlights of OVHcloud data centers spread across various locations in the world. Some of the main features of OVHcloud facilities includes:
Security
OVH data centers are provided with high level of physical as well as automated security. This includes, but not limited to:
Servers in data centers can be accessed only by authorized staffs from OVHcloud.
Access is further restricted with the help of state-of-art Badge Control System.
24/7 video surveillance with on-site security
Smoke detection system to avoid any damages due to fire.
Technicians are deployed 24/7 on-site to monitor, detect and quickly fix any issues in the servers as soon as possible.
Certifications and compliance
OVHcloud data centers meet various international standards and compliance requirements. Some of the certifications achieved by OVH data centers includes:
ISO/IEC 27001: 2013 Certificate
ISO/IEC 27001: 2013 Attestation Type 1
ISO 27017:2015 Code of Practice for Information Security Controls
ISO 27018:2019 Code of Protecting Personal Data in the Cloud
SSAE18 Type 2 SOC 1 & SOC 2 & SOC 3 Attestations
Type 1 HIPAA and HITECH
Payment Card Industry (PCI) Data Security Standard (DSS)
Cloud Security Alliance – Consensus Assessments Initiative Questionnaire (CAIQ)
However, not all the data centers meet all of the compliance requirements and certifications. Some data center infrastructures may have received one set of certifications whereas, other data centers may have received other set of certifications or fulfilled compliance requirements.
High-Availability Infrastructure
OVHcloud data centers are built with Tier-III standard infrastructure. They are equipped with various facilities and features which ensures that cloud and servers are guranteed with high-uptime with low risk of failure. Some of the arrangements and features of OVHcloud infrastructure to ensure high-availability of services includes:
Double power supply is ensured to avoid service discontinuity due to power failure.
Advanced electrical and cooling systems are installed
N+1 power redundancy are provided which are backed by generator. The backup generator comes with initial autonomy of 48 hours. Moreover, UPS devices of 250 kVA are provided too.
10Gb+ connectivity and a 40Gb+ core network are available with advanced network capabilities
Minimum of two network connections are provided to avoid service discontinuity due to single network failure.
OVHcloud Data Center Locations Map
Here we have brought the map of OVH data centers. This map shows the locations around the world where OVHcloud infrastructures are located.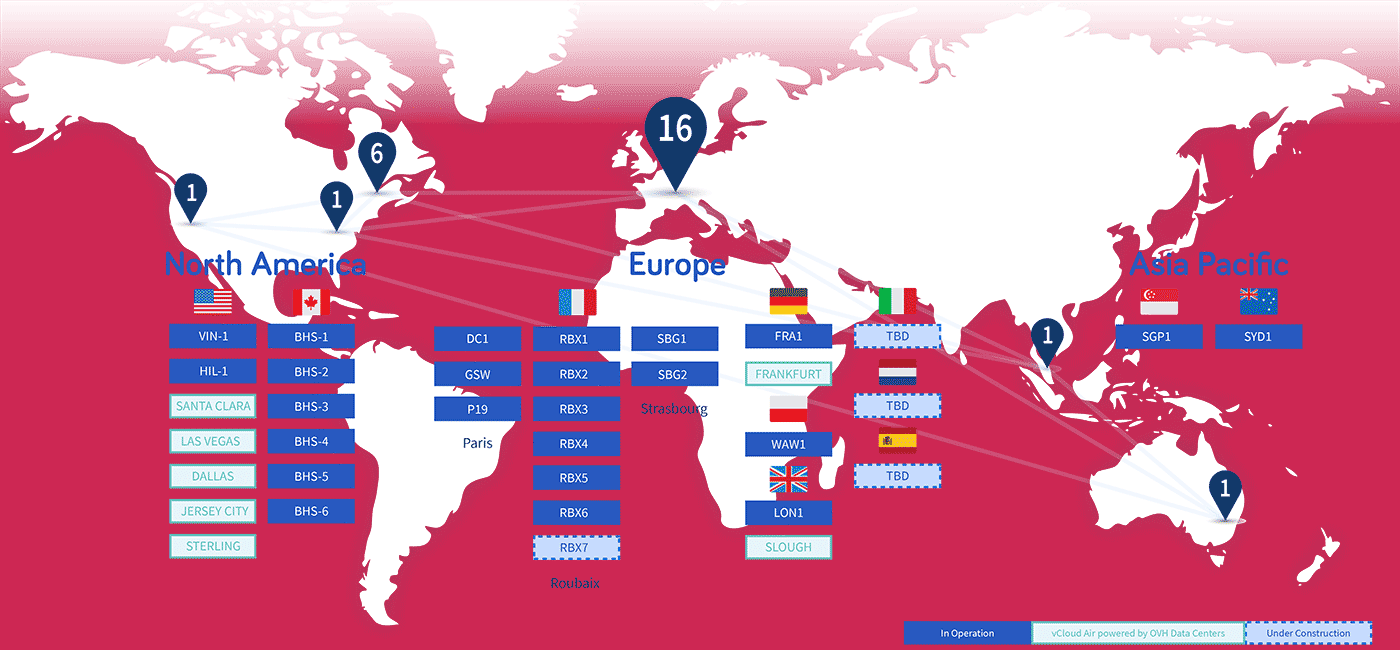 Disclaimer: These information were last updated on October 2020. Though we have done our best to collect the right information, we don't guarantee the accuracy of information provided here including OVHcloud (or OVH) data center locations or map. Kindly contact OVHcloud for detailed or accurate information.